Terug naar overzicht
Afbeelding

Ørsted
Ørsted develops, builds and operates wind farms at sea and on land, and also focuses on solar energy, energy storage facilities and bio-energy plants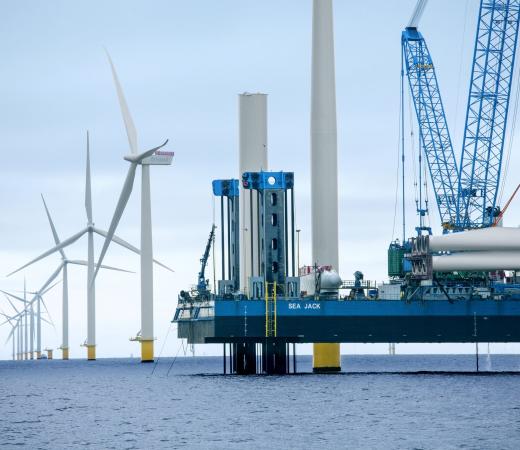 Ørsted develops, builds and operates wind farms at sea and on land, and also focuses on solar energy, energy storage facilities and bio-energy plants. In 2017, Ørsted, previously known under the name DONG Energy, made the radical decision to opt for a green change and the company stopped oil and gas production. The new name refers to Hans Christian Ørsted, who discovered electromagnetism in 1820. The aim is to reduce its own CO2 by 98% by 2025. For this reason, the company has also been placed in the top 20 of most successful business transformations in 2019.
Ørsted stands for a world that runs entirely on green energy. Ørsted ranks first in the Corporate Knights' 2020 index of the most sustainable companies in the world and is recognised as a global leader in climate action on the CDP Climate Change A List. In 2019, Ørsted started with the construction of the Borssele 1&2 offshore wind farm. This is in addition to the wind farms they previously built in Taiwan, the United States, Denmark, Germany and the United Kingdom. Combined, all the Ørsted wind farms now generate enough electricity for 12.5 million people.
Within SDR, Ørsted is, among other things, an active partner in the Hydrogen Delta SDR program.