Terug naar overzicht
Afbeelding

OVMB
The OVMB company is a subsidiary of the Eiffage Benelux group and processes waste in an environmentally responsible manner at two sites in the Ghent part of North Sea Port, which together account for more than 33 ha. The respect for the environment also ensures that nuisance to the surrounding area is avoided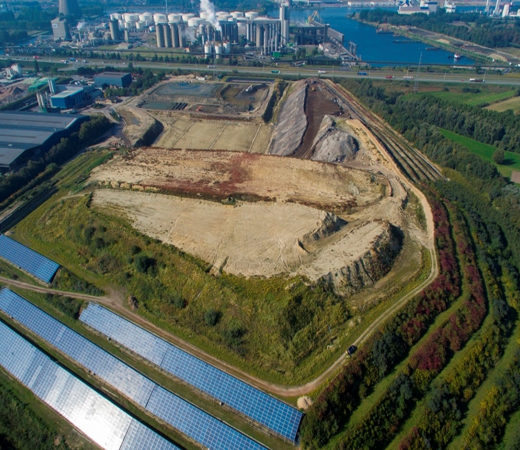 The main activity is the operation of a landfill with a total storage capacity of more than 3 million tonnes. The following industrial wastes, among others, can be dumped: water purification sludge from companies, combustion residues, contaminated soil, blasting grit waste, shredder waste, etc. In addition to landfill, OVMB also carries out the solidification and stabilization of waste materials, with the aim of offering an environmentally responsible and economically feasible solution for a large number of "problem wastes". In addition to these two main activities, they also engage in lagooning of dredged material. 
In accordance with the requirements of the CO2 performance ladder, OVMB has mapped out its CO2 emissions and a long-term action plan and reduction targets are being implemented.
OVMB is also an interesting partner within the SDR network for their large amount of well-documented and characterized feedstock that can be used in pyrolysis or gasification processes.
.