Terug naar overzicht
Afbeelding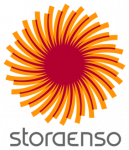 Stora Enso
Stora Enso is a leading global supplier of sustainable solutions for packaging, biomaterials, wood construction and paper, and is part of the bioeconomy. Stora Enso believes that anything made today from materials of fossil origin can be made from trees tomorrow.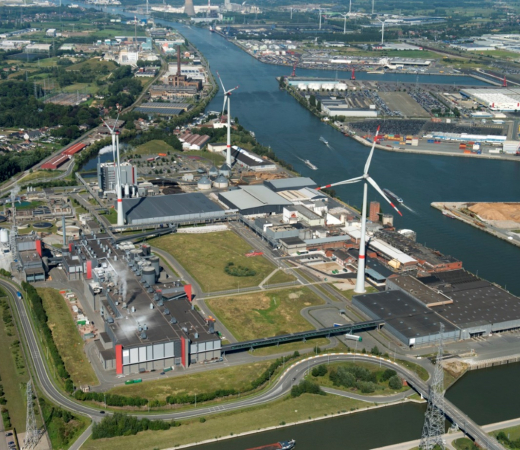 Stora Enso Langerbrugge annually produces more than 500,000 tons of recycled newsprint and magazine paper based on 100% Paper for Recycling, waste paper. Two high-tech sorting lines on the site ensure high-quality sorting of the waste paper. 
Stora Enso Langerbrugge also operates two bio-energy plants that provide all the necessary process steam and more than 70% of the electricity needs. Since the autumn of 2016, the paper mill has also been sending green energy to Volvo Car Gent via an underground heat network. In 2018, we continued to invest in additional renewable energy by building three wind turbines on the site in order to make recycled paper in an even more sustainable way.
Stora Enso is therefore committed to the complete decarbonisation of their value chains, by replacing fossil fuels with biomass fuels and electrification, by pursuing energy and material efficiency of the operations and by deploying CCS technology (scope 1), but also by using green electricity (scope 2) and working with climate-conscious suppliers in a green logistics chain and also thinking along with customers to reduce their footprint (scope 3). Without a doubt a company that fits within the energy and circular transition that we support with Smart Delta Resources.