Terug naar overzicht
Afbeelding

Volvo Group Trucks Gent
Volvo Group Trucks Operations in Ghent is part of the Swedish Volvo Group. The Volvo truck factory in Ghent is the high-volume factory of Volvo Trucks and the only truck builder in Belgium..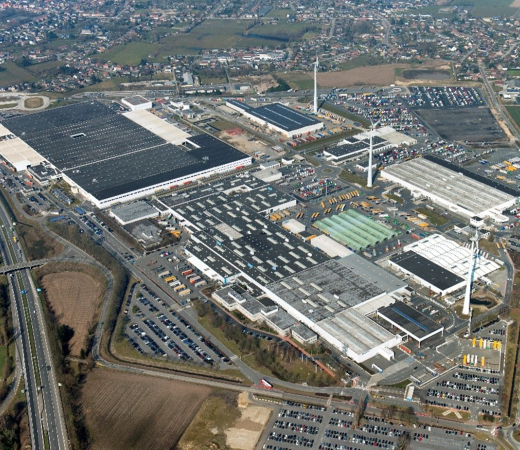 In 2022, the factory expanded with a new, state-of-the-art battery pack factory, where the battery packs are built for the electric trucks. Ghent is also home to Service Market Logistics (SML), the largest distribution center of the Volvo Group.
Caring for the environment is ingrained in Swedish culture. Under the slogan "Shaping the world we want to live in", the Volvo Group wants to create a world in which it is pleasant for us and future generations to live. After all, the choices we make today determine the world we live in tomorrow. Climate change, population growth and increasing urbanization are changing the landscape and the expectations of transport and infrastructure. In all our actions, we think about how we can reduce our impact on the climate, how we can use our earth's resources more efficiently and how we can do business more responsibly.
Since 2007, the Ghent branches of Volvo Trucks and SML have been producing CO2 neutrally, as the first automotive company worldwide. Since then, the organization has continued to invest in sustainability. For energy, the company uses wind turbines, solar panels and biopropane. Waste is minimized, reused or recycled, none of the waste is dumped. If there is no alternative, waste is converted into energy. A switch was made to electric alternatives for all internal transport. 140 charging points for electric cars have been installed in the staff car parks for employees, but non-Volvo employees can also use them after working hours.
Sustainability remains high on the agenda, it is the ambition of the Ghent Volvo Group Trucks location to be CO2 positive in the foreseeable future.