With ELYgator, Air Liquide takes a major step towards a CO2-neutral society
Smart Delta Resources' partner Air Liquide has the ambition to build and operate one of the world's largest electrolysis plants,  producing hydrogen entirely from renewable electricity.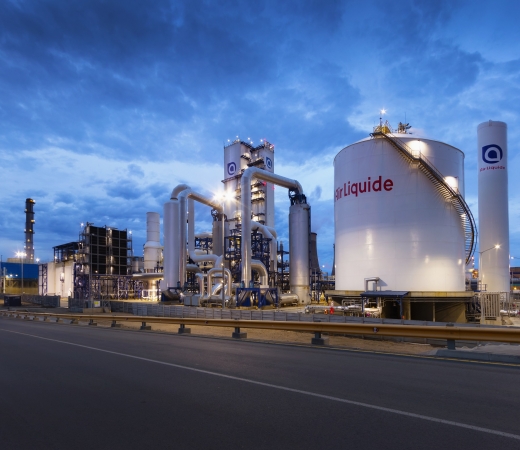 From 2026 onwards, the electrolyser, named ELYgator, will be able to convert wind and solar energy into various renewable products very efficiently.
Using renewable energy sources to convert electricity into hydrogen prevents a 'surplus' of renewable electricity from being lost. After all, the time of generation of wind energy, for example, does not always coincide with the time of need for electricity. By converting this energy to hydrogen on a large scale, a balance can be maintained on the electricity grid.
Renewable hydrogen is not the only benefit of ELYgator. Oxygen and heat are also generated in the electrolysis process. This 'residual yield' from the process is supplied to local industry, but also to households via a heating network. In this way, the use of renewable energy is maximized.
ELYgator will have an electrolysis capacity of no less than 200 MW. This will prevent more than 3 million tonnes of CO2 emissions in the first 10 years after commissioning. To be located in Terneuzen, ELYgator will reinforce the Scheldt-Delta region as one of the largest hydrogen clusters in Europe and contribute to making industry in this region even more sustainable.
The ELYgator project is currently in the selection process for support from the European Innovation Fund. These funds will support the realisation of this extensive project. This is an important investment for the region and a stimulus for striving towards a CO2-neutral industry by 2050.