Flemish-Dutch SDR Summit is brimming with energy
By working together cross-border in the ambition of a climate-neutral industry in 2050, we ensure a sustainable and economically strong Scheldt-Delta region.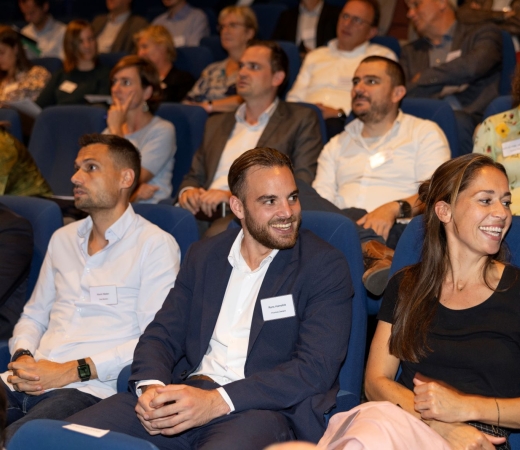 On Thursday 15 September, Flemish and Dutch colleagues from Smart Delta Resources met. During this summit knowledge was exchanged, opportunities were discussed and possibilities for further collaboration were explored. A meeting with interesting contributions from moderator Annik Dirkx, the chairmen of SDR Netherlands and SDR Flanders (Anton van Beek and Manfred Van Vlierberghe). In addition, with Andreas ten Cate on "Opportunities for green hydrogen in the Scheldt Delta region" and Kristof Eggermont on economic opportunities. The ensuing debate with panel members Daan Schalck, Stijn Ronsse, Steven Engels and Floris Mackor provided plenty of ideas to discuss during the closing drink.