Two pioneering green hydrogen production projects in Zeeland receive a subsidy
To stimulate the production of green hydrogen, two Zeeland projects receive a subsidy from the government under the so-called IPCEI scheme. Smart Delta Resources is very pleased with the recognition by the Dutch government of the uniqueness of these two flagship renewable hydrogen projects in the Netherlands.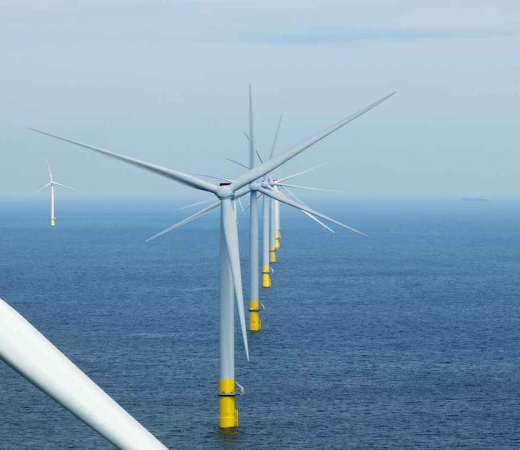 These are projects of SDR partners Air Liquide (ELYgator) and Ørsted (Haddock). The projects focus on making hydrogen through electrolysis (the splitting of water into oxygen and hydrogen using electricity). Large installations are being developed and built for this purpose. By using green electricity, they produce the hydrogen in a sustainable way, with less CO2 emissions. The power plants have a capacity of 100 MW (Haddock) and 200 MW (ELYgator). In comparison, the largest currently operational power plant in Europe is 20 MW.
Pioneering projects such as ELYgator and Haddock contribute to national and European climate ambitions, as hydrogen will play a key role in making industry and the mobility sector more sustainable. The companies have plans to use this 'renewable' hydrogen for various industries. For example for use in refineries, for the production of fertilizers and for the mobility sector. The grant award is an important step towards the final investment decision.
Important hydrogen projects
The national government has announced that a total of seven projects for the production of green hydrogen in the Netherlands will receive a subsidy. So two of them are in Zeeland and the other five are in Amsterdam/North Sea Canal, Rotterdam and Groningen. In total, several hundreds of millions of euros are involved. The subsidy for these projects comes from the Important Project of Common European Interest (IPCEI) subsidy scheme Hydrogen: Hydrogen production by electrolysis. This subsidy is intended for important projects in the field of renewable hydrogen.